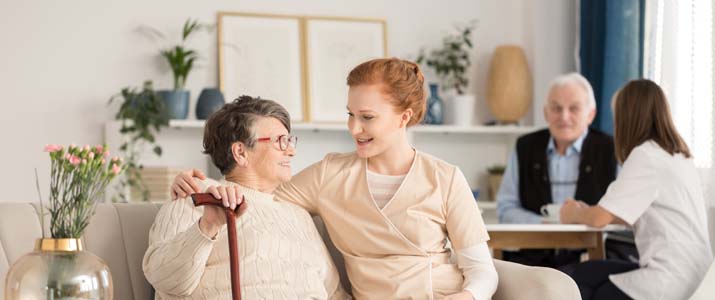 Home is where the heart is and so too can be where your loved one remains
All of our caregivers must go through a rigorous screening process including a criminal background investigation. All agency caregivers' skills are evaluated by a registered nurse, so that caregivers may be placed with clients who most benefit from their strongest knowledge base. Helping Hands Caregivers has committed to hiring only the highest caliber of caregivers. For caregivers to work with Helping Hands Caregivers, they must demonstrate compassion, professionalism, and dedication to Helping Hands Caregivers clientele. Technology can also be incorporated into services performed in the home. A virtual Family Room provides clients and family members with information on upcoming schedules, care team to the client, details surrounding shifts that were completed, and the ability to contact the Agency via text or email.
---
Dedicated Team of Care Experts
To ensure that we NEVER fall short of delivering the highest quality of care, your loved one's care is administered by a committed team of care management professionals including caregivers of the highest caliber, an expert care manager and a registered nurse. The agency also has a dedicated internal staff that responds during after-hours should there be an emergency that needs to be addressed during that time.
---
Offering Affordable AND Flexible Packages
In addition to affordability, Helping Hands Caregivers offers flexibility – flexible packages, that is, that allow you greater freedom when choosing the hours you'd like us to be available for your loved one's care.
In other words, we can offer a package that addresses your family's specific caregiving needs, by offering you flexible hourly packages that conform to your schedule. If you are new to acquiring caregiving services, be assured: This is unique to the caregiving industry. We offer services throughout Northeast Wisconsin and the Fox Valley to include, Brown County and The Greater Green Bay Area, Door County and the areas of Sturgeon Bay and North, Calument, Outagamie, and Winnebago Counties to include but not limited to Appleton, Kaukauna, Little Chute, Oshkosh Areas, Kewaunee and Algoma, Shawano County, Oconto Counties. Call and inquire with us if we are able to service your area.
We are proudly affiliated with the following local organizations:
Chamber of Commerce
WPSA
United Hmong/Asian American Community Center
Northeast Wisconsin Technical College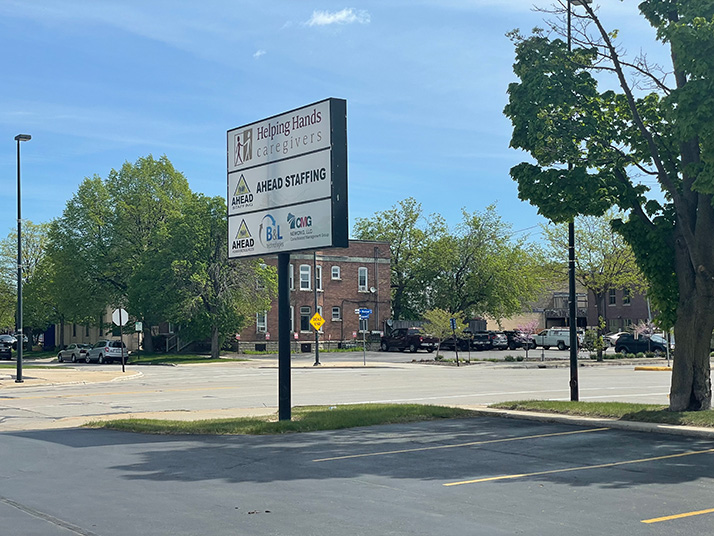 Helping Hands Caregivers: Our Staff
Plus, Helping Hands Caregivers has improved on traditional personal care services by incorporating medical oversight to non-medical services to a branch of the industry that, historically, did not require a medical professional to be staffed – or, certified.
Our dedicated staff boasts years of collective healthcare experience; and they are chosen from a pool of capable, dependable caregivers.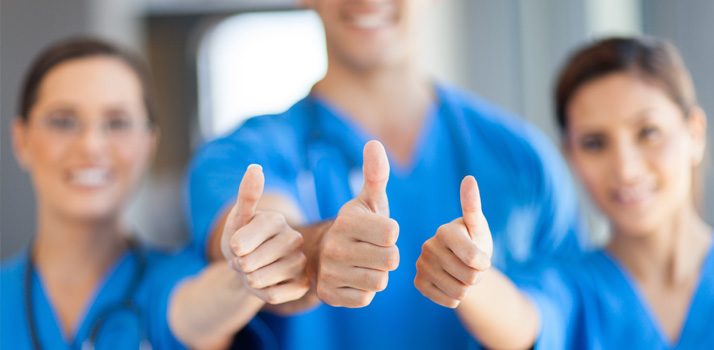 Our Comprehensive Team Includes:
Registered Nurses
Personal Care Workers (PCW)
Care Teams
Best of all, the services of these outstanding professionals are available on a long-term, short term or respite care basis. Now, that's flexible. We accept private pay, Medicaid, Family Care, COPS, CIP, VA, United Healthcare, Managed Health Services, and several long-term care insurance policies.
To inquire about obtaining our caregiving services for yourself or a loved one, request an assessment with our friendly, knowledgeable staff. Your questions and concerns can be addressed during that time.